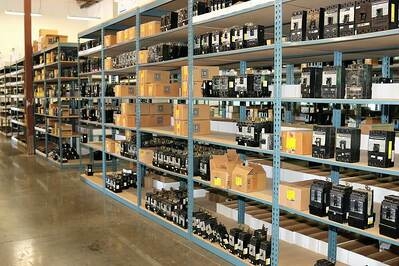 Every day, obsolete circuit breakers keep electrical systems running in thousands of locations across the country. These circuit breakers may have been manufactured by a company that is now out of business, the manufacturer may have been purchased by another company, or the model may simply be out of production.
Whatever the case, when customers call you to repair or replace an obsolete breaker, it's often tough to find the right parts. You need to know that the breaker you buy meets all the right specs and that it conforms to industry standards for safety and function.
But where do you start? Here are some key considerations to point you in the right direction.
Who's Who in Circuit Breakers?
Circuit breaker manufacturers come and go, and that means the replacement parts may not always be easy to find. The good news is that at Bay Power, we keep a close eye on what's happening in the industry so you can find a comparable part, even if the original manufacturer is out of business or operating under another name.
Here's what you need to know about brands and replacements.
Obsolete Brands
These brands are no longer in production. If your breaker was manufactured by one of these companies, you'll either have to purchase a reconditioned breaker or find a company that manufactures replacements.
Challenger

Sylvania

Zinsco

Trumble

Gould

Bryant

General Switch

Federal Pacific Electric

Wadsworth

Crouse-Hinds

Pushmatic

Thomas & Betts
Replacement Manufacturers
There are many breaker models no longer in production and when these breakers fail, you need a reliable way to repair or replace them. That's why several companies manufacture replacement parts for commonly requested breaker brands and model numbers, including:
UBI (Connecticut Electric)

- Makes replacements for Zinsco, Federal Pacific, Pushmatic, and Wadsworth

Eaton/Cutler-Hammer

-

Makes replacements for Bryant, Challenger, and old Westinghouse

Murray/Siemens

- Makes replacements for ITE/Gould
Many times, the company will manufacture a direct replacement part for the old breaker so you can simply swap them out. For example, these are the model numbers of some of the most commonly requested obsolete breakers, along with their replacement model numbers:
| | |
| --- | --- |
| Old Model # | New Model # |
| RC3820 (Zinsco) | UBIZ0220 (UBI) |
| QC20 (Zinsco) | UBIZ220 (UBI) |
| A220 (Wadsworth) | A220NI (UBI) |
| NA220 (Federal Pacific) | UBIF220N (UBI) |
Acquisitions and Mergers
Acquisitions and mergers sometimes have far-reaching effects on which products are available, whether the original brand name is still used, and whether the part continues in production. The most significant acquisition we've seen recently is ABB's acquisition of GE Industrial Services. Completed in 2018, this transaction hasn't fully played out yet, so we may still see some additional changes to products and branding.
Where Can You Find the Top Obsolete Breakers and Their Replacement Model Numbers?
The most common solution to replacing an obsolete circuit breaker is to purchase a reconditioned breaker. At Bay Power, we stock a huge inventory of these breakers, and we test, clean, and provide a one-year warranty for each one we sell. All of our reconditioned breakers meet NETA and NEMA standards, so you can be confident in the quality of the product. If we don't have the breaker you need in stock, we will reach out to our extensive network of vendors to help you find it.
If you have the part number of the breaker, you can search for it on the Bay Power website. If you don't, or if the replacement part is manufactured by a different company, our technicians can look up the replacement model number or recommend an alternative solution.
Where Can You Go For Help?
At Bay Power, we have thousands of obsolete circuit breakers in stock and our technicians specialize in helping you find the right part for every project. If we don't have the part you need in our warehouse, we'll help you find it, even if it's after hours.
In some situations, the part you need may not be available anywhere. If that's the case, we will help you explore other options such as custom retrofitting your panel, replacing the panel, or purchasing replacement elements to fix the internal parts that have gone bad.
No matter what part you need, Bay Power will help you find the right solution. Give us a call today to find out how we can help you with your next project.