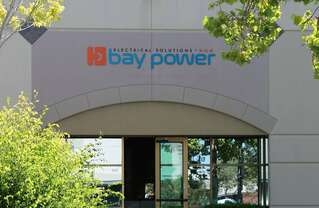 Bay Power Inc. is a family-owned company, founded by Donna Butcher and involving 3 generations of the Butcher family. For nearly 30 years, Bay Power has provided electrical products and solutions through: Bay Breakers, Circuit Breaker Service, Lonestar Breaker & Control and Breaker Connection.
Exciting Bay Power News!
We're sharing some exciting Bay Power news with you: We have recently rebranded as Bay Power, Inc. and merged our companies together. This will allow us to streamline services and operate more effectively as one global company.
Bay Power Inc. provides our customers the availability of diverse products, affordable pricing, and the knowledge to get the job done right. There will not be any changes to our current operations – Bay Power Inc. will continue to offer quick, dependable service from Modesto, California; Roseville, California; Fort Worth, Texas; and from our headquarters in San Jose, California.
What Bay Power Inc. Offers
We've got any electrical product and solution you might need and stock the most trusted names in the business in our massive inventory, including ABB, General Electric, FPE, Siemens, Square D and Cutler Hammer. We thoroughly test all used and obsolete products to give you confidence in all your purchases. We are a UL 508A-Certified Panel Shop, which is the stringent standard for industrial control panels. We are proud to have served as electrical distributors for the likes of Tesla, Inc., © Oracle and the Levi's® Stadium.
Bay Power Inc. is committed to getting you the right parts at the right price—delivered fast. Download our Linecard and let us know how we can help you today!